Faculty
Doreen J. Addrizzo-Harris, MD
Professor, Department of Medicine
NYU Grossman School of Medicine
Associate Director, Education and Faculty Affairs, Division of Pulmonary, Critical Care, and Sleep Medicine
Director, Pulmonary, Critical Care, and Sleep Medicine Fellowship
Co-Director, NYU Bronchiectasis and NTM Center
NYU Langone Health
New York, NY

Ashwin Basavaraj, MD, FCCP, ATSF
Assistant Professor, Department of Medicine
NYU Grossman School of Medicine
Section Chief, Pulmonary, Critical Care, and Sleep Medicine
Bellevue Hospital Center
NYU Langone Health
New York, NY

Elisa Ignatius, MD, MSc
Assistant Professor of Medicine
Divisions of Infectious Diseases and Clinical Pharmacology
Johns Hopkins University School of Medicine
Baltimore, MD

Activity Planners
Christie Avraamides, PhD
Senior Clinical Content Manager
Med-IQ
Baltimore, MD

Rebecca L. Julian, MS, ELS
Senior Manager, Editorial
Med-IQ
Baltimore, MD

Samantha Gordon, MS
Accreditation Manager
Med-IQ
Baltimore, MD

Amy Sison
Director of CME
Med-IQ
Baltimore, MD

Learning Objectives
Upon completion, participants should be able to:
Apply the diagnostic criteria and treatment recommendations for NTM-LD from the 2020 ATS/ERS/ESCMID/IDSA clinical practice guideline
Identify NTM-LD treatment plans for patients based on the infecting species, disease extent, underlying comorbidities, initial treatment response, and adverse event occurrence
Target Audience
This activity is intended for pharmacists, ID pharmacists, pulmonology and infectious disease specialists (physicians, nurse practitioners, and physician assistants) who have a role in the diagnosis and treatment of patients with NTM-LD.

Statement of Need
Nontuberculous mycobacterial lung disease (NTM-LD) is caused by nontuberculous mycobacteria (NTM), which are naturally found in the environment in soil and water. An estimated 50,000 to 90,000 people in the United States have NTM-LD. Diagnosing NTM-LD can be challenging because the symptoms are nonspecific and include chronic cough, increased sputum production, dyspnea, fever, malaise, and weight loss. In addition to clinical findings, the diagnostic criteria for NTM-LD also include radiographic and microbiologic evidence. The 2020 ATS/ERS/ESCMID/IDSA guideline addresses NTM-LD treatment, and recommendations are organized by infecting NTM species, disease severity, and resistance patterns. Clinicians managing patients with NTM-LD need to be up-to-date on the practice guideline for diagnosing and treating NTM-LD and be able to apply these recommendations in clinical practice.

Providership Statement
Provided by Med-IQ.

Accreditation/Designation Statements
Med-IQ is accredited by the Accreditation Council for Continuing Medical Education (ACCME) to provide continuing medical education for physicians.

Med-IQ designates this enduring material for a maximum of 0.75 AMA PRA Category 1 Credit™. Physicians should claim only the credit commensurate with the extent of their participation in the activity.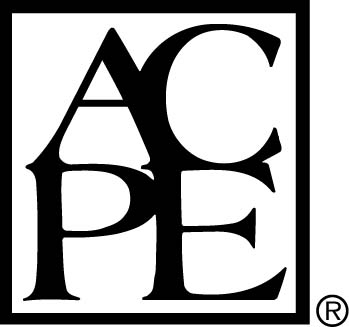 Med-IQ is accredited by the Accreditation Council for Pharmacy Education as a provider of continuing pharmacy education. 0.75 contact hour (0.075 CEU) of credit for pharmacists. ACPE #0476-0000-22-002-H01-P. This knowledge-based activity is designed for all pharmacists.

Nurse practitioners, physician assistants, and other healthcare professionals who successfully complete the activity will receive a Statement of Participation indicating the maximum credits available.

Medium/Method of Participation
This is a 0.75-credit CME/CE activity. To receive credit, read the introductory CME/CE material, complete all of the modules, and complete the evaluation, attestation, and post-test, answering at least 70% of the post-test questions correctly. Pharmacists will have credits uploaded directly to NABP.

Initial Release Date: April 25, 2022
Expiration Date: April 24, 2023
Estimated Time to Complete This Activity: 45 minutes

Disclosure Policy
Med-IQ requires any person in a position to control the content of an educational activity to disclose all financial relationships with any ineligible company over the past 24 months. The ACCME deems financial relationships as relevant if the educational content an individual can control is related to the business lines or products of the ineligible company. Individuals who refuse to disclose will not be permitted to contribute to this CME/CE activity in any way. Med-IQ has policies in place that will identify and mitigate COIs prior to this educational activity. Med-IQ also requires faculty to disclose discussions of investigational products or unlabeled/unapproved uses of drugs or devices regulated by the US Food and Drug Administration.
Drug/Product Usage by Faculty
Off-label/unapproved drug uses or products are mentioned within this activity.

Disclosure Statement
The content of this activity has been peer reviewed and has been approved for compliance. The faculty and contributors have indicated the following financial relationships, which have been mitigated through an established COI mitigation process, and have stated that these reported relationships will not have any impact on their ability to give an unbiased presentation.

Doreen J. Addrizzo-Harris, MD
Contracted research: Boehringer Ingelheim Pharmaceuticals, Inc., Insmed, Zambon

Ashwin Basavaraj, MD, FCCP, ATSF
Consulting fees: Dymedso, Hill-Rom, Insmed, PhysAssist, Zambon
Contracted research: Hill-Rom
Medical education grant: Insmed

Elisa Ignatius, MD, MSc,
Contracted research: Hill-Rom, Insmed, Paratek Pharmaceuticals

The peer reviewers and activity planners have no financial relationships to disclose.

Statement of Evidence-Based Content
Educational activities that assist physicians in carrying out their professional responsibilities more effectively and efficiently are consistent with the ACCME definition of continuing medical education (CME). As an ACCME-accredited provider of CME, Med-IQ has a policy to review and ensure that all the content and any recommendations, treatments, and manners of practicing medicine in CME activities are scientifically based, valid, and relevant to the practice of medicine. Med-IQ is responsible for validating the content of the CME activities it provides. Specifically, (1) all recommendations addressing the medical care of patients must be based on evidence that is scientifically sound and recognized as such within the profession; (2) all scientific research referred to, reported, or used in CME in support or justification of a patient care recommendation must conform to generally accepted standards of experimental design, data collection, and analysis.

Med-IQ is not liable for any decision made or action taken in reliance upon the information provided through this activity.

Contact Information
For questions or comments about this activity, please contact Med-IQ. Call (toll-free) 866 858 7434 or email info@med-iq.com.
System Requirements
For system requirements and technical assistance, please refer to our Support Manual.
Disclaimer
The information provided through this activity is for continuing education purposes only and is not meant to substitute for the independent medical judgment of a physician relative to diagnostic and treatment options of a specific patient's medical condition.
Privacy & Confidentiality
Med-IQ is committed to honoring your privacy and protecting any personal information you choose to share with us. For detailed information about our privacy notice, please visit: www.med-iq.com/privacy-notice.
Acknowledgment of Commercial Support
This activity is supported by an educational grant from Insmed.
Complimentary CME
This activity is available free of charge to participants.
Copyright
Copyrighted